Francis M. Barrett
Memorial Foundation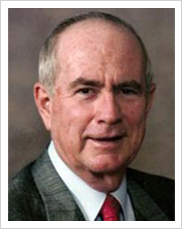 To honor the memory of their father, the Barrett family has established the Francis M. Barrett Memorial Foundation. Frank Barrett founded The Barrett Restaurant Group in 1973. All through his career, he was a well-respected restaurateur, philanthropist, and man of his word. Throughout his eighty years he lived his life by example. He cared very deeply about those that were less fortunate than he. Frank always gave a helping hand to such great causes as the Smile Train, Father Bill's, Project Bread and many others.
He had one goal:
To Better the Lives of Others
The Barrett family plans to use the proceeds raised by this foundation to better the lives of others in our community. The Francis M. Barrett Memorial Foundation will help provide student scholarships, fuel assistance, medical and interment support for those facing financial hardship.
Through this foundation, the Barrett family hopes to carry on Frank Barrett's legacy.
WIN THIS ICONIC SHELBY GT500 WHILE HELPING THOSE LESS FORTUNATE
WE WOULD LIKE TO THANK GRIECO FORD, A LONGTIME SUPPORTER OF OUR FOUNDATION, FOR THE OPPORTUNITY THEY HAVE GIVEN US TO CONTINUE TO RAISE MONEY "TO BETTER THE LIVES OF OTHERS".
To make your contribution go even further, please consider using the button below which also gives the fee to process the credit card transaction. The extra $3 will make a difference.
Buy a Ticket
Buy a Ticket with Processing Fee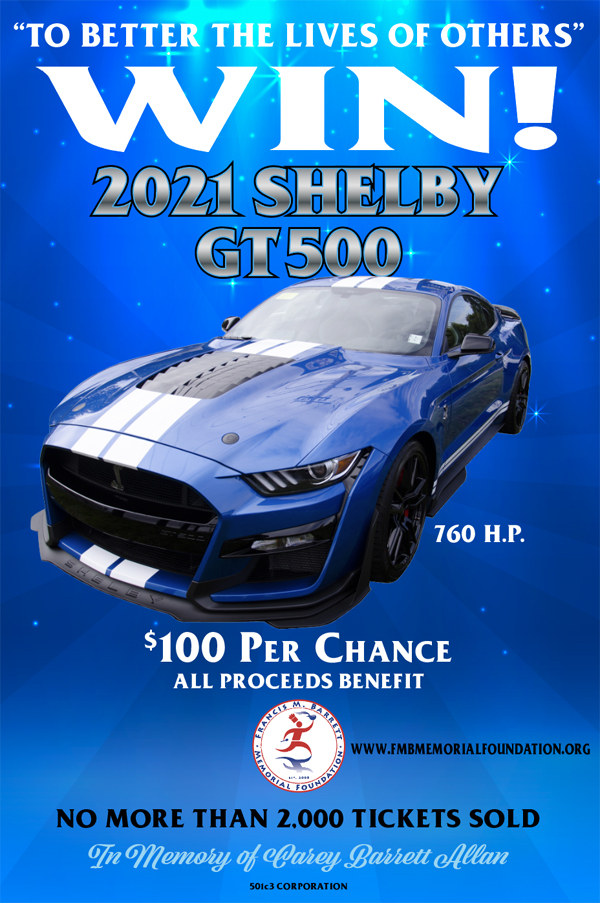 WE ARE LOOKING FORWARD TO OUR UPCOMING 2022 GOLF TOURNAMENT.
HOPE TO SEE YOU THEN.

THANK YOU
On behalf of our family, we would like to thank you for your continued support of this small but mighty foundation. Through this foundation, we have learned something our father knew instinctively, we can make a real difference in other peoples lives. Due to generous people like you, we have had the honor to learn first hand that "A Life is Truly Made More Beautiful When Touched By Kindness". Thank you once again, it is so very much appreciated.
The Barrett Family
Foundation Recipients